About Us
Our goal is to assist and coach property owners to grow and manage their biggest investments. We have been developers over the last 10 years, demolishing old houses and building court yard homes in the north east suburbs. Over this time we have found that most property owners want to invest in property but don't know where to start or how to grow their wealth in property. We have experience in many facets of Real Estate including:
Property management
Investment properties
Assisting First Home Buyers
Marketing and selling of established home
Relocating retirees
Land development
Property home presentation and more
The Team
Our amazing team are some of the nicest and highly qualified people you will ever meet. Our diverse experience in real estate, property management, administrative and marketing industries provide unparalleled levels of communication, ensuring a consistent delivery of high quality management in a professional and personable manner.
In addition, we have a significant base of well qualified service providers. iRental Property Management utilises an extensive network of tradespeople, electricians, plumbers, locksmiths, cleaners and maintenance people to ensure that our clients receive the most professional, reliable and well priced services.
The iRental Property Management team are a group of experienced and accredited people who work closely with our clients, building strong relationships and focussing on providing a service tailored to your individual needs. We are dedicated to servicing metropolitan Adelaide.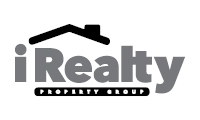 iRealty Property Group offers real estate sales, property management (iRentalpm.com.au) and DIY property rentals (uRentalpm.com.au). Whether you are buying, selling, renting or if we are managing your property, we offer you a complete service.
Our success is based on understanding our clients' needs, working with them and building strong relationships across property owners, landlords and tenants.
If you are looking to manage your own property, want to advertise for tenants on realestate.com.au and want to ensure that you cover all of the legal requirements, Click Here …
uRental is a thriving business armed with a wealth of experience, we offer a number of real estate services depending on your needs and requirements.
uRental Property Management allows you to manage your own property (DIY), advertise on realestate.com.au and ensure that you implement the best possible tools to have a successful experience with your investment(s).
If you are looking for complete property management, iRental Property Management is available for you. As a boutique style business we are able to offer 24hour/7 day contact and competitively manage all requirements for your property. Administration, maintenance,  quarterly inspections, disputes, accounting etc. Check out irentalpm.com.au or call Brenton 08 8362 5160.
iRealty Property Group can sell your property at the best possible price. Our access to an array of constantly updated real estate programs across Australia ensures we capture your potential market competitively, efficiently and successfully with the marketing tools to reach any potential buyers. Contact Brenton 08 362 5160.
From DIY property management, complete property management or selling a property – you will enjoy a stress free, informative and successful ride! Welcome Click Here …